The Shanghai Composite has been an impressive performer during the last two years or so, rising by as much as 500%. However, its performance of late seems to be linked to the performance of the major world indices. Today, the Shanghai Composite is about 18% below its all-time high, which was reached in mid-October, but this is up from having been down as much as 27% two weeks ago.
Is the decline a buying opportunity? The answer depends on the time-frame. Looking a few weeks ahead, Chinese stocks could continue to recover given the magnitude of recent selling. The charts below show the degree of stretch between the Shanghai Composite and its 50-day moving average expressed as a ratio. The ratio is currently more than one standard deviation below its three, two and one year means. This indicates that Chinese stocks could continue to rise over the next few weeks.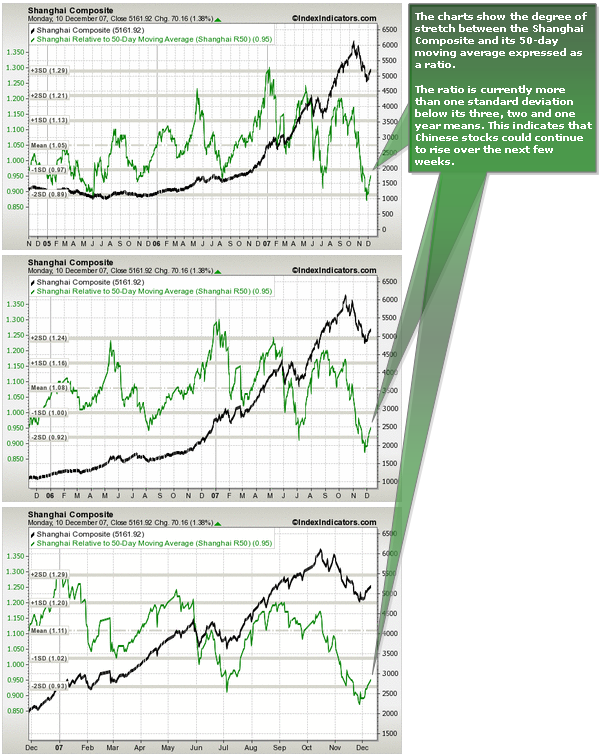 Looking further, however, it is unclear whether or not the charts could hold the answer. Given the rising concerns regarding a possible Chinese stock market bubble and the degree to which its recent performance has been linked to the US markets, this may not be such a great medium-term buying opportunity. This is especially true if you believe that the link to the US market will persist and that US stocks will remain range-bound for the foreseeable future.