Last week's market surge resulted in short-term overbought conditions, which led to the expected short-term consolidation.
By yesterday's close, mean reversion had prevailed and the overbought situation was brought to an end. However, it remains to be seen whether the consolidation is now complete and the market is ready for its expected upward move or we need to consolidate further.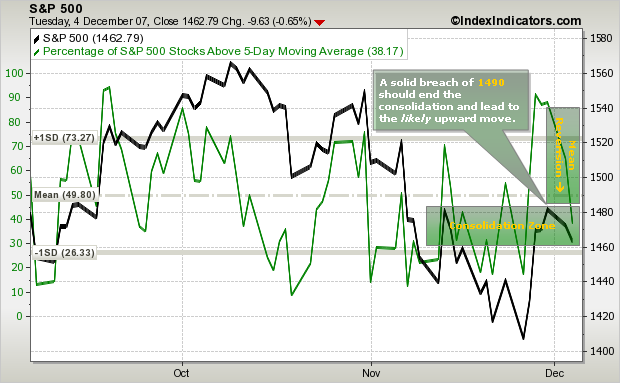 A solid breach of the top of the consolidation zone, which is about 1490 for the S&P 500, should signal the beginning of the expected upward move. Today's close is only 5 points away from this level.